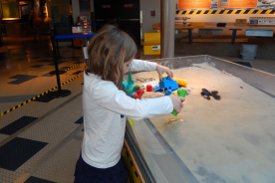 Looking for an educational and economical place to take your family? Be sure to include a stop at the public side of Oregon State University's Hatfield Marine Science Center on you next visit to Newport. Admission is free, although donations are always appreciated.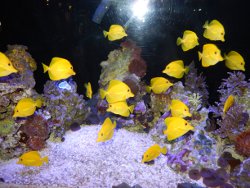 Explore and learn from interactive marine and scientific exhibits. Young children especially enjoy the marine life touching pool and the tide exhibit with sand, shovels and LEGOS. One of the most popular exhibits for all ages is the octopus tank at the entrance of the center. The HMSC visitor's center is located in South Beach, across the Yaquina Bay Bridge and just minutes from downtown Newport. It is open from 10:00 a.m. to 5:00 p.m. every day between Memorial Day and Labor Day and from 10:00 a.m. to 4:00 p.m. Thursday through Monday the remainder of the year.
Hatfield Marine Science Center
2030 SE Marine Science Drive, Newport, OR 97365
For more information, visit www.hmsc.oregonstate.edu or call 541-867-0126.