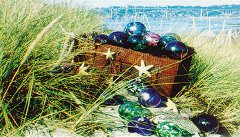 There are always interesting things to do in Newport…how about a Glass Float Treasure Hunt?
Come to Newport during the months of November 1, 2012 through January 31, 2013 and join in the fun of the "Treasures of the Sea" Glass Float Treasure Hunt. Start your treasure hunt with a treasure map of participating business where you will have a chance to win a beautiful hand-blown glass float. Each glass float is a unique, one-of-a-kind treasure created by the Edge Glass Blowing of Newport.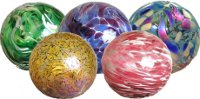 The Greater Newport Chamber of Commerce will have a drawing for a glass float once a week during the hunt. For more information, visit the Glass Float Treasure Hunt page on the Newport Chamber of Commerce website.
For a chance to win a beautiful glass float, start your hunt at the Whaler. We'll provide you with a treasure map that will lead you to other locations in Newport where you can enter to win a "Treasures of the Sea" glass float.
November Special!
November is a great time to come to the coast. Stay at the Whaler any day of the week during the entire month of November and SAVE $25.00 OFF regular room rates. Special saving rates start at $69.00 (reg. $94.00) + tax for two, one queen standard room. Comparable savings are available on all room types. Discount may not be combined with other discounts or on vacation rentals.
Reserve online or call 1-800-433-9444 to book your room.